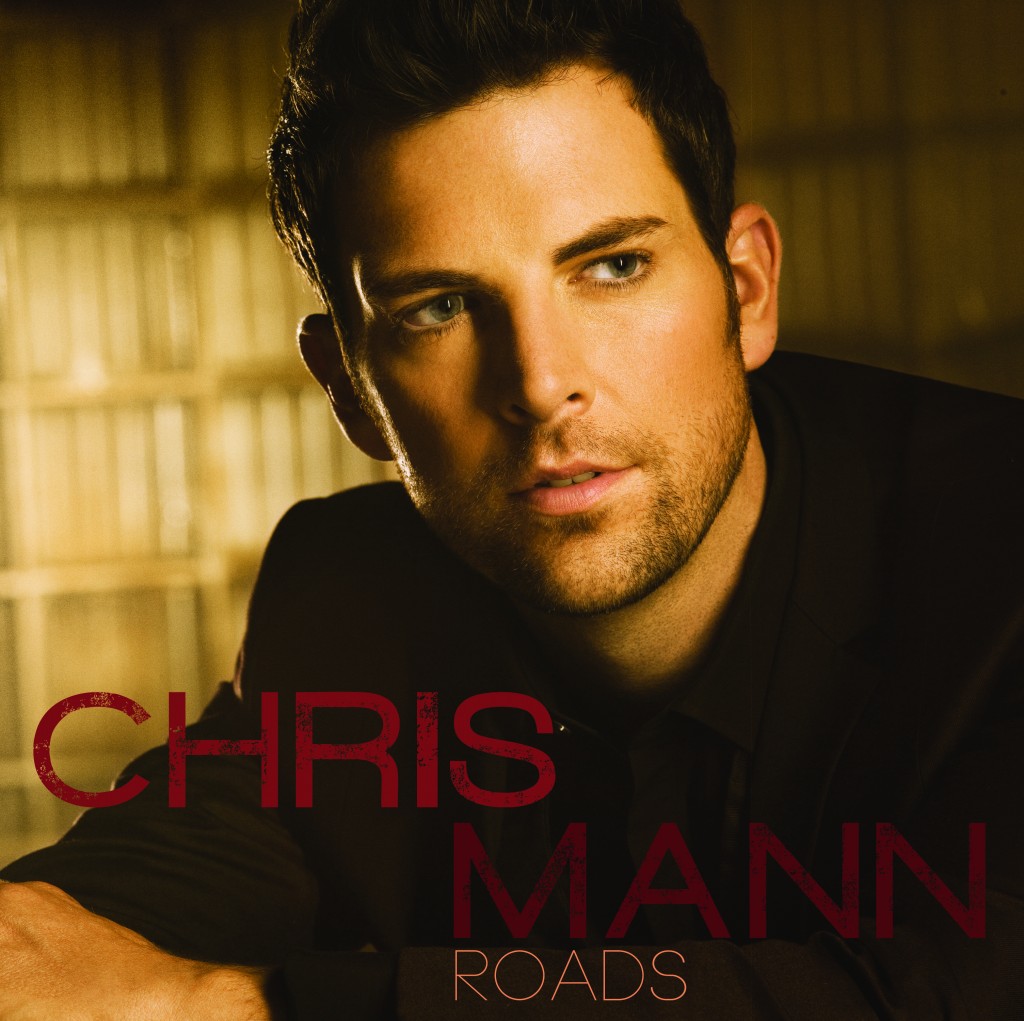 For his debut album, Roads , The Voice alumnus Chris Mann weaves together an unexpected mix of classical, country, and pop songs together into an intimate, warm musical tapestry.
You'd never know that this is Mann's first time out. His confident, deeply-felt delivery of the songs give the impression of a veteran singer and performer.
Most of the songs on this album are covers. But you haven't heard any of them this way before; with his powerful, expressive voice, he spins them into new creations, mostly with success.
Mann's take on Damien Rice's "The Blowers' Daughter," a duet with Christina Aguilera, loses the original's spare, raw feeling in favor a yearning, dramatic, string-filled production. His version of Willie Nelson's classic "Always on My Mind," is intimate, pleading, and very contemporary. Frank Sinatra's iconic and inspirational song, "My Way," is given fresh life, and and will get your tapping your toe and then singing along.
The title track, "Roads," written and produced by Keith Thomas, is a moving meditation on staying on your own path while dealing with life's uncertainties, and Mann delivers it with conviction:
There are roads in this life that we all travel
There are scars and there are battles where we roam
When we are lost or wherever we may go
They will always lead you home Some of you may remember Chris Mann from this time last year on the NBC show "The Voice". Now a year later he is signed with Faircraft/Universal Republic a new label formed by renowned producer Ron Fair .
Roads boasts a wildly eclectic assortment of songs ranging from Willie Nelsons "Always on My Mind" and Lady Antebellum's "Need You Now" to "Ave Maria" and Damien Rice's "The Blower's Daughter " with the latter featuring a special guest from Aguilera.
I think this album has a little something for everyone. " I Need You Now" was the first song that I absolutely loved on the album . Mann has a warm twangy voice that I think will reach many. The more I listen the more I like. A classical pop vocalist you feel like your stepping back in time listening to a peaceful melody, at the same time something new and fresh.
The album culminates in a song he first performed on "The Voice" – a joyful, sweeping version of Coldplay's "Viva la Vida."
There are original songs here, too: Mann co-wrote the moving ballad, "Falling", and, getting back to his classical roots, based the song "Cuore" on Bach's "Air on a G String." Both show his deftness with both traditional and contemporary music. His rendition of "Ave Maria" further showcases his classical talent. It will be fascinating to see the directions in which his sure-to-be momentous career will take him.His singing style is amazing as he brings his vocal talents to tell a story with each song! I can tell you he is going to make any "standard"- song new & touch your heart with his voice & the musical instrumentals. The album release will be Oct. 3oth. Whether for yourself or someone else as a gift you should consider purchasing the album right here:
iTunes
and/or Amazon.com (
http://amzn.to/XQpJc8
)
I received a free CD for review from One2One Network, and am eligible for a drawing for doing so. The opinions stated in the review are honest, and are my own.