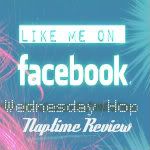 Welcome to Like Me On Facebook!
This is a link up designed for bloggers who want to increase their facebook likes and share their facebook pages with others. PLEASE DON'T LINK UP YOUR BLOG.
Go over and visit the host and follow all the Facebook pages and Twitter accounts that you can and meet some new friends. If you want Check out there Blog also.